SCA Canada Chapter Election
Dear SCA Canada Members,

The election for the 2019-2021 SCA Canada Chapter Committee has officially begun! The nomination stage is closed and the candidates have accepted their nominations. The next stage is to cast your vote for the new committee for the SCA Canada Chapter.

Learn more about each candidate below and cast your vote by clicking the button below. The election closes on 5 June and the new National Committee will be announced 19 June.
Candidates for the National Coordinator: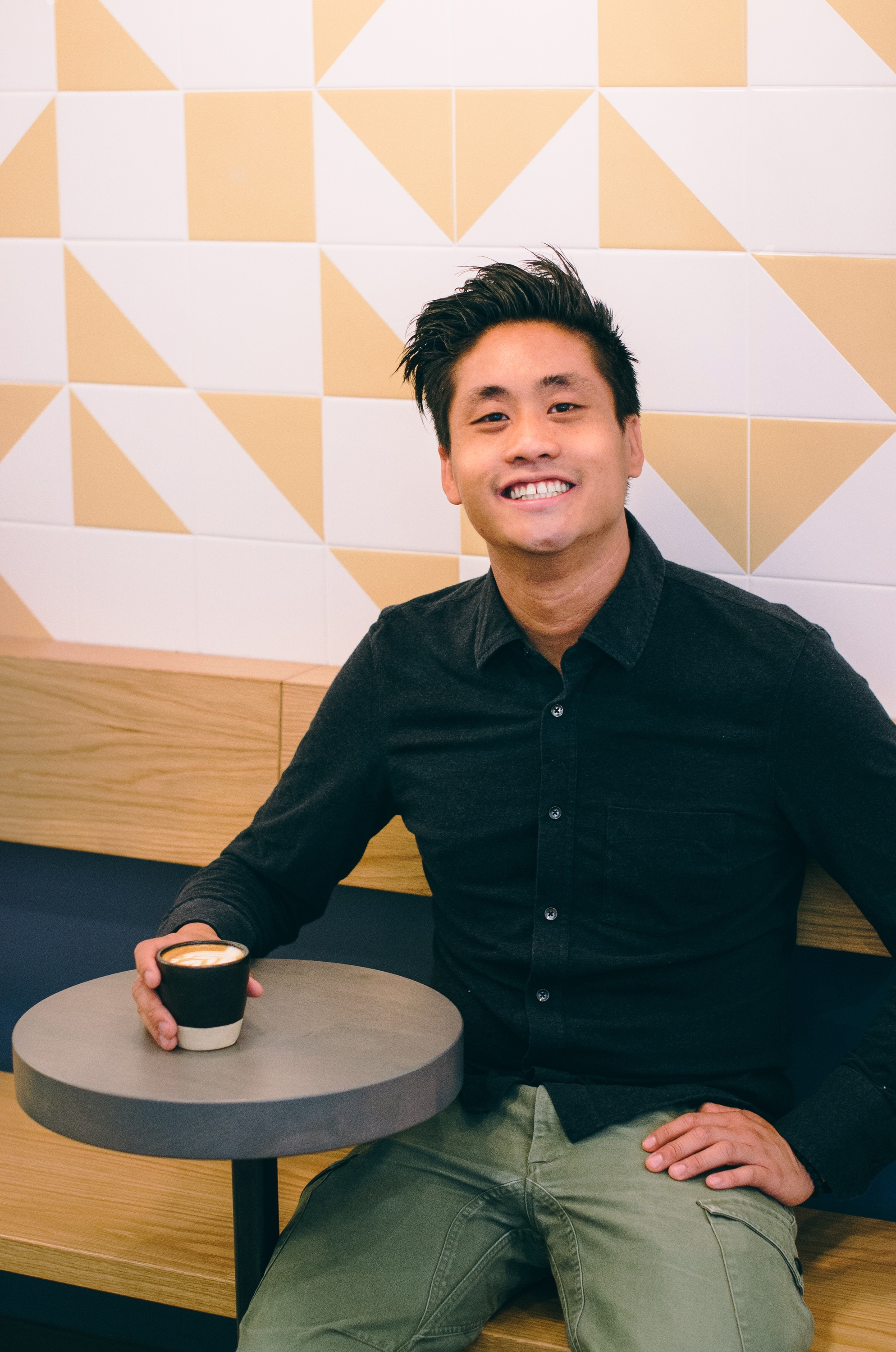 Jeremy is the co-founder of Calgary-based Monogram Coffee. He has worked in Canadian specialty coffee for over 13 years, with extensive barista, training and director roles with several different companies before founding Monogram in 2014. He is the 2012 Canadian Barista Champion, representing Canadian Coffee at the 2013 WBC in Melbourne.

I see a great vision for Canadian Coffee and am passionate about the people behind it. My vision is a highly unified coffee community across the country, with people in both small towns and big cities passionate about growing coffee in their own unique communities. I believe that Canadian coffee should be known globally for its diversity, warmth and community.

I am passionate about serving people through coffee. I bring a creative spark and community-focused approach to the table. Having already represented Canada at Worlds, I feel a great responsibility to be a global ambassador for each diverse member of our industry and to ensure that every community feels strengthened and connected. Canadian coffee has blessed me with so much and I would love the opportunity to give it right back.
Adam Pesce is the President of Reunion Coffee Roasters, a B Corp-certified specialty roaster, wholesaler and retailer, based in Toronto and Oakville. Reunion has been named Roast Magazine's Roaster of the Year (2015), and one of Canada's Top Small-Medium Enterprises and Canada's Greenest Employer, in the Globe & Mail. In 2016, the We Movement recently named him one of Canada's "Future 50".
Adam was a long-standing member of the Specialty Coffee Association's Sustainability Council and for the last two years has been the Membership Coordinator for SCA's Canadian Chapter. Previous to that, he worked with the coffee community in Ontario to host the Central Canadian Barista Championships and for the past three years has emceed the National Barista Championships.
Over the course of his 15-year career in coffee, Adam has travelled around the world as a speaker on sustainability in coffee, and extensively as a buyer in coffee-producing countries - developing direct trade relationships and supporting project work across Latin America, East Africa and Southeast Asia.
Candidate for the Marketing Coordinator:
Grant has been in the industry for a little over a decade, working with both small and large companies in positions ranging from barista to importer. Most recently he planned and executed two editions of the country's largest public facing coffee festival. Grant aims to change the public perception of coffee to alter consumer behaviour towards a more sustainable supply chain.
Candidate for the Communication Coordinator:
I've been in specialty coffee for about 5 years total, working for Monogram Coffee in Calgary for almost 4 of those years. First as a barista, and now as the Storytelling Manager (think "creative marketing"), with a few odd jobs within the company in between. I love promoting and sharing good things, and have enjoyed running Monogram's social media the last few years. Before coffee, I was a professional photographer, and still shoot tons for Monogram and otherwise!
Candidates for Community Coordinator:
I've been fortunate to be a part of this industry for 10 years. First as a barista, then an innovation researcher, and recently a cold brew manufacturer. I have spent years at the regional and national level, both as a competitor, and then a judge. My recent endeavors have, at their core, been aimed at broadening the reach of specialty coffee values. The root of which, I view as an inclusive community that furthers the three pillars of sustainability. It is with these shared values that I will bring together current membership, engage new members, and strengthen our collective voice.
With passion for increasing visibility and participation in the specialty coffee community, Annie McGlenchy has worked in the industry for over ten years and is currently the Director of People + Culture at Dispatch Coffee. Evolving from active hospitality to culture-building and team leadership, Annie has worked in Australia, New York, and now Montreal. She has proudly participated in the SCA in both Canada and the US, serving as a volunteer judge at various levels of competition in the last three years. She currently acts as the catalyst for Dispatch's 30+ team members' engagement with coffee events, both SCA and local, in addition to organising employee onboarding, improving the employee experience lifecycle, and encouraging her team to get involved in the greater SCA community and events. Through her experience, perspectives, and leadership, Annie would be honoured to add value to our Canadian Chapter and membership experience.a
My name is Catherine, a queer, intersectional feminist barista based in Montreal, part of Paquebot/Zab team. My journey started three years ago and since then, coffee gave me to opportunity to grow, to learn, to push myself and to do what I love for a living. I love connecting with coffee people from all around the world. I want this industry to be inclusive and welcoming for all. Besides coffee, I'm an art lover, a foodie person, I have interest in literature and the queer culture.
Candidate for Education Coordinator:
Brittany Davies is a coffee educator living, learning, and working on unceded Lkwungen territory in Victoria, British Columbia. She has a Bachelor of Arts in English Literature from the University of British Columbia and a Bachelor of Education from the University of Victoria. As the Education Manager for Discovery Coffee, Brittany is accountable for training all cafe staff and wholesale accounts in extraction theory, barista skills, and palate development. She is a national level Barista Competition judge and a member of the Barista Magazine Editorial Advisory Board for 2019-2021. She adores one-and-one's, 1970's dad rock, topknots, and tasting menus - her love for which is dwarfed only by her passion for learning and community engagement
Candidate for the Competition Coordinator:
I believe in the importance of the competitions for the Canadian specialty coffee industry. Competitions are our ways of discussing our best practices, discussing our values as coffee professionals, and showcasing our passion to our consumers. Nature of my work has exposed me to green bean sourcing, roasting, equipment servicing/distributing, retail operations, and consulting. I bring experiences with coffee related events in forms of volunteering, exhibiting, judging, and organizing. I also bring experiences and understanding of suppliers and companies who have vested interest in our industry. I hope to prepare and propose win-win situations for our sponsors and the SCA Canada organization. With support of our our chapter's volunteers and guidance, I am looking forward to focusing on supporting our competitors through clear communications, competition-focused resources, and balancing immediate / long term goals for our chapter.