Volunteer with the SCA
We run on coffee and volunteers.
The SCA was built by dedicated volunteers with a vision of an organization that promoted the values of specialty coffee and community. The contributions of SCA volunteers can be seen in the various leadership groups that support the mission of the association and in the thousands who give their time at SCA trade shows and community events every year.
Why volunteer?
Coffee professionals choose to volunteer for a variety of reasons, but one common thread runs throughout: their love of specialty coffee. When you volunteer with the SCA, you're among friends. Many volunteers reference life-long friendships founded on shared volunteer experiences— others note how it launched their career in coffee.
SCA volunteers tell us they donate their time for many reasons, among them:
Supporting and giving back to the specialty coffee community

Promoting and effecting change in the industry

Networking and meeting new people

Acquiring knowledge and learning new skills
Ways to Volunteer
Every year, the SCA hosts dozens of events around the world at which more than 2000 volunteers contribute thousands of hours in various capacities. Additionally, we have more than 50 leadership volunteers who fill positions on the Board of Directors, Advisory Councils, and Working Groups.
Your time, knowledge, and skills are valuable to the specialty coffee community. By volunteering your time with the SCA, you contribute your talents to the coffee community while earning valuable professional experience. There are many ways to volunteer your time and skills supporting the core values, mission and purpose of the SCA.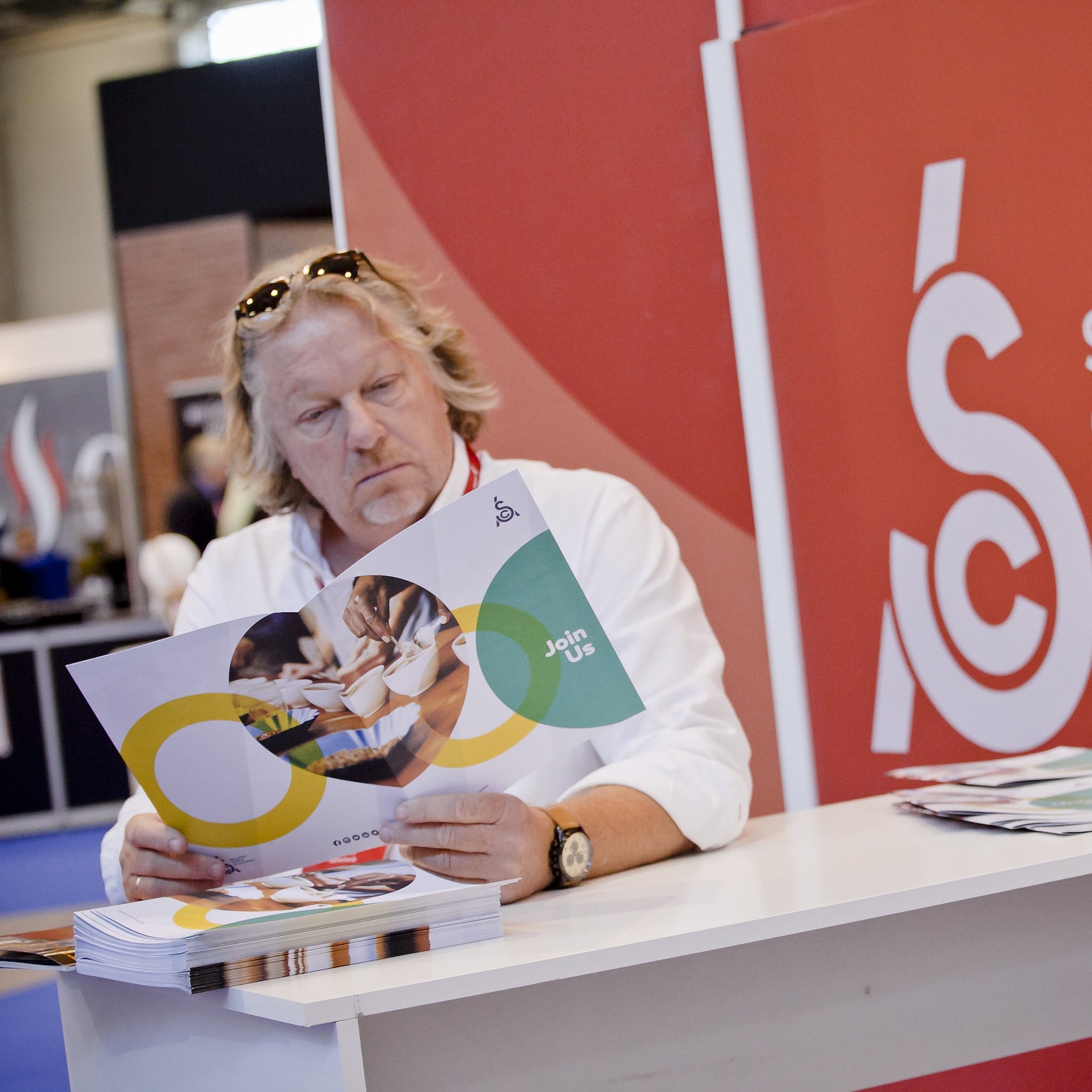 General Volunteer Interest
Not sure where to start? That's ok! There are so many ways to get involved as a volunteer with the SCA and we're here to help you find the right opportunity for you. Get in touch with our team by submitting your details below.
Trade Shows and Other Events
Thousands of volunteers support the SCA's two annual trade shows, the Specialty Coffee Expo and World of Coffee, as well as the dozens of competitions and community events held around the world. Click below to find an upcoming volunteer opportunity.
The SCA's volunteer Board of Directors and our various Advisory Councils and Committees provide expertise and advice on events, education, research, sustainability, as well as the work of our various Guilds. Interested in getting involved? Get in touch below.
Get in Touch
Want to get involved with the SCA but not sure where to start? Send us a message below and we'll be happy to help you find the right volunteer opportunity for you.